sreda, 10. april 2019
Koper Card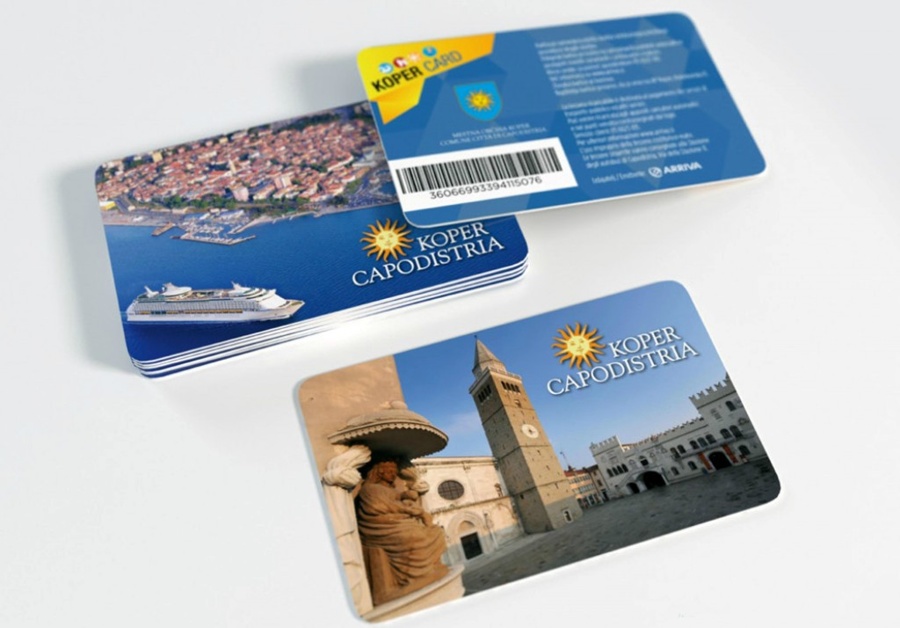 With the coupons received at the purchase of the TOURIST CITY CARD, the visit of the main MONUMENTS and EXPERIENCES is free of charge. Two coupons are valid as entrance tickets to the bell tower and guided tour of the Praetorian Palace, while you can use the other four coupons to visit other monuments and for local experiences. To use the offer, simply show your KOPERCARD to each provider and present the coupon for monuments and experiences.
There are numerous offers on the way around the city offered by the KOPER CARD; discounts and presents at the city providers identified by the KOPER CARD label. The discounts may be used MANY times during the validity period of the card, at every purchase or service order at the providers.
KOPER CARD can be used from the day of purchase until 31/12/2019. It means that, as an owner of the card, you can make use of the discounts many times and visit the MONUMENTS and EXPERIENCE providers until the expiry date once.
And there is more. After the expiry date, KOPER CARD becomes a souvenir. How? Attach the magnetic label, received at the time of purchase of the EXPERIENCE card to the back of the card, and you will get a unique souvenir from Koper.
The card is available in four different designs.
Hostel Villa Domus
Window on the world, as we call our hostel, was build in 2016 in the spirit of knowledge and education. The deluxe student house is designed into modern and comfortable hostel with different possible accomodations. Villa Domus offers 4, 3 and 2 beds studios and 6 – beds studio as dormitory. Each studio apartment has it's own bathroom and handy kitchen, even the dormitory. There is as well choice for our most demanding guest, the 3+1 bed suite at the top of Villa Domus with its's personal balcony, from where you can enjoy beautiful view on Koper. The suite is thoughtfully designed with panoramic windows that give us impression of floating over the city.
Each studio is appointed with air conditioner and great WiFi signal. Virtues of Villa Domus are comfortableness, spaciousnes, light and user-friendly studios that will take assure you completeness of your holidays on Slovenia's coast. There is also vicinity of sea and city centre and other attractions.
We will be glad to help you with any needed informations and questions during your stay. For direct reservations at hostel@villa-domus.si or +386 (0)30 468 for 3 days or more nights are discounted for 15 % for the entire stay.